Keb' Mo'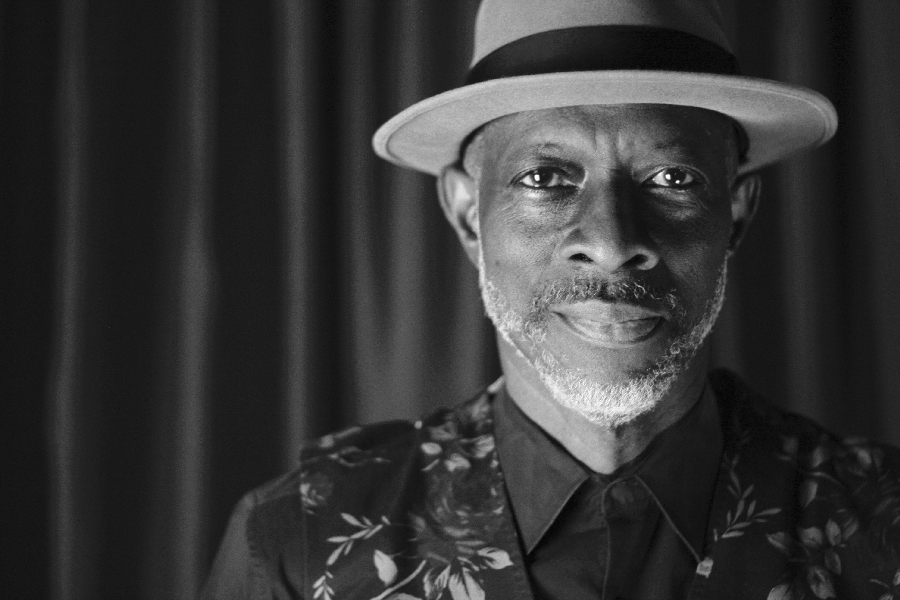 Over the past two decades, award-winning singer, songwriter, guitarist and contemporary blues artist, Keb' Mo', has cultivated a reputation as a modern master of American roots music through the understated excellence of his live and studio performances. B.B. King, Buddy Guy, the Dixie Chicks, Joe Cocker, Robert Palmer and Tom Jones have all recorded his songs. His guitar playing has inspired leading instrument makers Gibson Brands to issue the Keb' Mo' Signature Bluesmaster acoustic guitar and Martin Guitars to issue the HD-28KM Keb' Mo' Limited Edition Signature model. He has collaborated with a host of artists, including Bonnie Raitt, Jackson Brown, Cassandra Wilson, Buddy Guy, Amy Grant, Solomon Burke, Little Milton and many others. Keb' also wrote and performed the theme song for the smash sitcom, "Mike & Molly," and was music composer for TV's "Memphis Beat." He has also been featured in TV and film, playing Robert Johnson in the 1998 documentary "Can't You Hear The Wind Howl," appeared three times on the television series, "Touched By an Angel," and was the ghostly bluesman Possum in John Sayles' 2007 movie, "Honeydripper." Keb' is very involved with the Playing For Change movement, which was created to inspire, connect and bring peace to the world through music. He has been involved with Playing For Change since its inception and has been featured in many related videos and events. Keb' was featured on the Playing For Change album: Playing for Change 3: Songs Around the World, which was released in 2014 and features over 180 musicians from 31 countries, including Keith Richards, Sara Bareilles, David Hidalgo, Cesar Rosas, Taj Mahal and many others.
---
Rebecca Correia
Up-and-coming singer-songwriter, Rebecca Correia, who Vance Gilbert called a 'broken-winged angel' after their first shared performance, is a young veteran with already over 200 songs to her credit. Most recently, she co-wrote the song 'So Long Goodbye' with three-time Grammy-winner Keb' Mo'. 'So Long Goodbye' can be found on Keb's latest album Bluesamericana which was nominated for Best Americana Album @ the 2015 GRAMMY Awards.
'I got together with Rebecca Correia. I showed her the lyric and she put a melody to it. I think this song was so personal that I was emotionally paralyzed by it. Every word is true and honest.'
– Keb' Mo' in his Bluesamericana liner notes.
Growing up on a rural horse farm in the little town of Rochester, Massachusetts, Rebecca savored her natural surroundings and began writing songs at age nine. After having earned a degree in music education vocal emphasis from the prestigious Hartt School of Music in West Hartford, CT., Rebecca paved her way on the road, averaging 150 shows a year, from Boston and New York to Miami and Los Angeles. She now splits her time between Rochester, MA and Leipers Fork, TN (the haven for music lovers and legends just outside of Nashville), where she has been embraced as a formidable talent by fellow musicians and garnered a loyal following of discerning fans.
With five CD releases, including the critically-acclaimed 'Miss You', Rebecca shows her burgeoning skills as not only a singer and songwriter, but as a fledgling record producer, bringing on board an illustrious group of musicians that includes Reggie Young, Matt Cusson, Chris Loftlin and engineer/mixer: Dave Matthews and Gary Cirimelli. In addition to her studio albums, a solo acoustic album of her original tunes, 'Soul of Me', was recorded live at Sirius Satellite Radio in New York City and quickly became a favorite amongst her fans.
'This is the album I play now, when I want to remember and dream. Makes me feel home.'
– Chufairy via iTunes review
'A record that is an adventure and journey of the soul of Rebecca Correia. Amazing textures, lyrics and melodies. A record not to be overlooked by one of the next Major musical icons.'
– Bellevue Boy via iTunes review
'Her sweet sound will take you away…this SOUL is one worth cherishing!!!'
– BTJ via iTunes review
A dynamic performer who accompanies herself on guitar, piano and mandolin, Rebecca has opened for a wide and varied number of artists, including Natasha Bedingfield, Shawn Colvin, Livingston Taylor, Beth Nielsen Chapman, Vance Gilbert, Melissa Ferrick, Cliff Eberhardt, Tracy Bonham, Jessie Colter, Freedy Johnston, Reel Big Fish, Raining Jane, Ryan Cabrera, Lucy Kaplansky, Anna Nalick and Howie Day. She also regularly shares the stage with good friends Matt Cusson plus fellow Hartt alumni Javier Colon (Inaugural winner of NBC's The Voice).
---
More Artists We Love
We at Kind of Blue Music believe in bringing people together through music.  When we hear great artists, we want to share them with the world.  Check out a few of our talented friends!