WHAT DO KEITH RICHARDS, CRAIG FERGUSON AND OZZY OSBOURNE HAVE IN COMMON?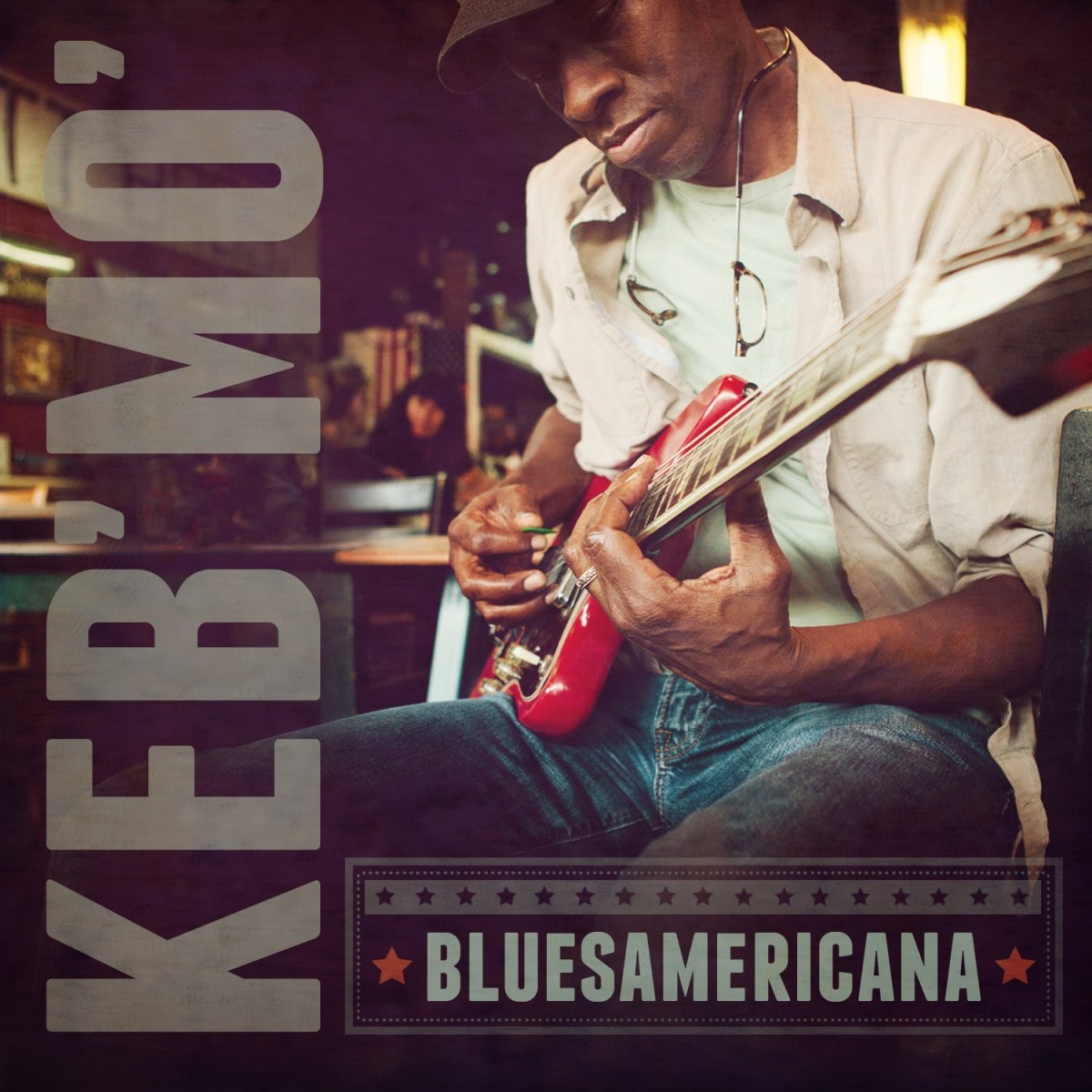 KEB' MO'!  Of course.  Check out the latest article for all the fun details.
KEB' MO'S 'BLUESAMERICANA' DEBUTS AT #1 ON BILLBOARD BLUES CHART AND # 2 ON BILLBOARD FOLK CHART; CRAIG FERGUSON PERFORMANCE CONFIRMED FOR MAY 14
In Other News: Keb' Mo' Joins Keith Richards On Playing For Change Awareness Video: 
http://shorefi.re/1kpLvO9
It's been an incredible week for Keb' Mo'. On Saturday, he played two new songs from 'BLUESAmericana' (released April 22 on Kind of Blue Music) on CBS This Morning's "Saturday Sessions."  Yesterday, the album debuted at #1 on the Billboard Blues chart, #2 on the Billboard Folk chart, and #8 on Billboard's Independent Albums chart, after reaching the top of the Amazon Best Sellers chart.
Keb' will return to TV on May 14 with a performance on the Late Late Show with Craig Ferguson, capping an LA run that includes an album release event LA's GRAMMY Museum (5/14, already sold out!), and an appearance alongside Metallica at MusiCares' 10th Annual MAP Fund Benefit Concert at Club Nokia honoring Ozzy Osbourne and Jeff Greenberg (5/12).
Watch "The Worst Is Yet To Come" on CBS This Morning:
http://youtu.be/Mt6y7RKtKkQ
Watch "The Old Me Better" on CBS This Morning:
http://youtu.be/j00iq4UXUp4
Keb' Mo' was also revealed this week to be one of the featured artists in Keith Richards' new video to raise awareness for the charity Playing for Change, performing a cover of Bob Marley's "Get Up, Stand Up." 5% of all profits from the sale of 'BLUESAmericana' will go to Playing for Change Foundation. Watch the video here: http://shorefi.re/1kpLvO9
Keb' Mo continues his national tour through early June before embarking on a European tour in July. Go here for tour dates:http://www.kebmo.com/tour/
Details on Grammy Museum event here: http://shorefi.re/1iDzisn
Details on MusiCares event here: http://shorefi.re/1fWrn7o
Go here for photos, links and more info:
http://shorefire.com/client/keb-mo
Keb' Mo' On The Web:
http://www.kebmo.com/

https://www.facebook.com/kebmo

https://twitter.com/kebmomusic