BLUESAMERICANA PRESS RELEASE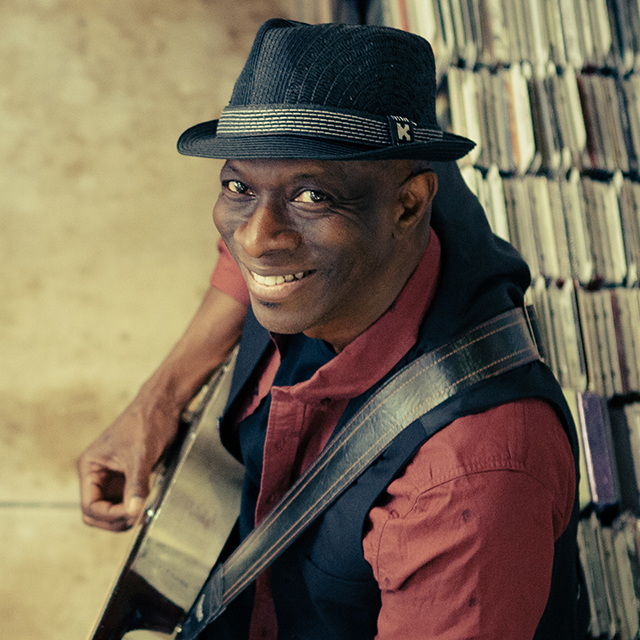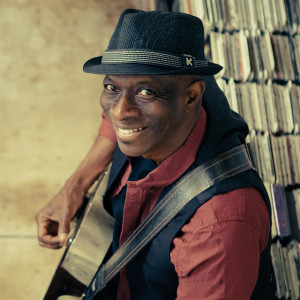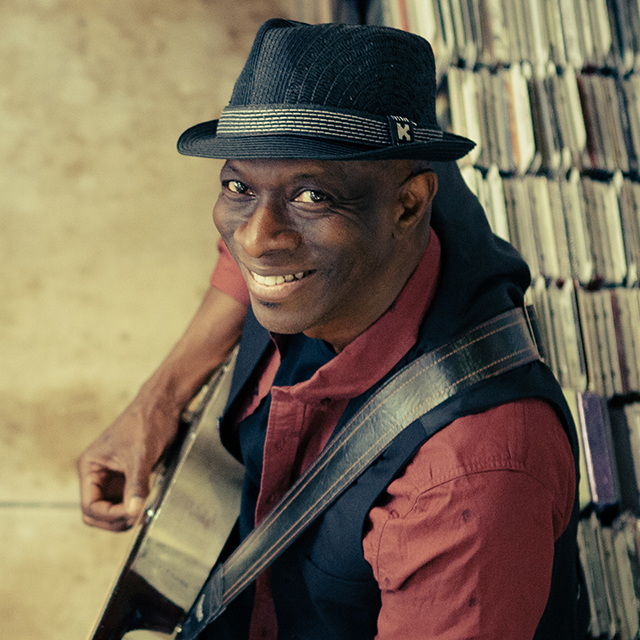 Press Release: Three-time Grammy winner and visionary roots-music storyteller Keb' Mo' embarks on a new chapter in his career with the release of 'BLUESAmericana' on April 22 via Kind of Blue Music. His twelfth full-length album marks the 20th anniversary of his debut 'Keb' Mo',' but, more important, the disc is a signpost of artistic and personal growth.
"I only make albums when I'm inspired to, and these 10 songs come from a very honest place," Keb' relates. "'BLUESAmericana' is the beginning of the next phase of who I am." The disc will be accompanied by Keb's most extensive tour in years.
Achieving this wasn't easy. In the period since the unveiling of 2011's 'The Reflection' — which paired Keb' with India.Arie, Vince Gill, Dave Koz and Marcus Miller while spotlighting eclectic, virtuoso performances — Keb' and his wife, Robbie, persevered through a challenging patch in their marriage.
"I had to learn more about myself," Keb' says, "and in doing that I felt a personal shift."
That learning process and its happy resolution yielded many of 'BLUESAmericana' 's songs. At its core, the album is about love and understanding. Those qualities are expressed in some of the most poignant and joyfully melodic numbers Keb' has ever recorded. Many of them, including the pledge of commitment "Do It Right" and the reflective "For Better Or Worse," assay devotion and marriage. The thorny, comic "The Worst is Yet To Come" is about hope, despite the hilarious laundry list of pitfalls its protagonist endures as he searches for a silver lining. And "Somebody Hurt You" is, in Keb's words, "where the blues meets the church." That number features Rip Patton, a longtime friend and Civil Rights era Freedom Rider, on beatific bass vocals.
"My first intention was to make a stripped-down acoustic album — just me and my guitar playing some songs. But" — Keb' laughs — "I couldn't do it! I love ensembles so much."
Acoustic guitars do feature prominently in these arrangements, which boast plenty of textural flesh via electric and resonator slide guitars, mandolin, percussion, keyboards, reeds and horns, but still reveal the gorgeously chiseled architecture of their bare bones origins. The album was co-produced by Keb' Mo' and Casey Wasner. Recording started with Keb' and Casey setting up in Keb's home studio just outside of Nashville. Then Keb' and drummer Keio Stroud laid down the basic tracks.
"Keio and I set the tone for the album," explains Keb', who played most of the guitars on 'BLUESAmericana,' several of the bass guitar parts, keyboards and percussion. "I wanted everything on the album to be as pure a statement from me as possible. Even when I called another musician to play a part, I had already recorded a template of what that part should be, to guide them."
Keb's favorite number is the ebullient "I'm Gonna Be Your Man," a dynamo of a song that starts with a steel resonator guitar and powers through its blues foundation to more free-ranging sonic terrain. "It's about chasing what you want," he explains. "I used to be the kind of guy who lived in fear of the 'smack-down,' but I've realized it is very romantic to pursue a woman and be willing to accept rejection."
Another highlight is "The Old Me Better," recorded with a New Orleans Second Line feel and co-penned with his longtime friend and writing partner John Lewis Parker. "As one delves into the life of holy matrimony and the wife being the 'boss,' one longs for the old days of being footloose and fancy free," Keb' relates. "This song is a humorous way of looking at the fact that maybe it wasn't better than it is now, but it sure seems like it was at certain times." The song gets its Crescent City sound from guest artists the California Feetwarmers, a band Keb' discovered playing a birthday party he attended at a home in L.A.'s Topanga canyon. "When I heard them play, I knew that was the sound I wanted for the song," he notes.
The album closes with the lovely, poetic "So Long Goodbye." Keb' wrote the lyrics during a flight while on tour. "Every word is true and honest," he reflects. "I think this song is so personal that I was emotionally paralyzed by it. I didn't know what to do with it musically." He shared the lyrics with fellow songwriter Rebecca Correia, who crafted the melody. Robbie Brooks Moore sings on the recording, "so that brings it around full circle for me," Keb' says.
'BLUESAmericana' represents the second time Keb' has undergone a personal transformation. The first began in 1984 in his native Los Angeles, where he'd worked hard to get record and publishing deals and establish himself as a studio musician under his given name Kevin Moore, and then saw all of that dissipate.
"I was convinced my career was over, and that if I was lucky I'd be able to play blues gigs for $40 or $50 a night… if I was lucky," he recounts. He was very lucky. Kevin got a gig in a blues combo with saxist Monk Higgins and guitarist Charles "Charlie Tuna" Dennis, who today plays rhythm six-string behind B.B. King.
"Until then I thought there was just two kinds of blues — fast and slow," says Keb'. "Charlie taught me that there are all kinds of blues: Delta blues, Texas blues, Chicago blues, soul-blues… I started opening my mind and learning how deep the blues was." His discovery of historic blues artists Robert Johnson and "Big" Bill Broonzy also resonated profoundly, and over the next decade Kevin developed a sound that blended their acoustic framework with the pop, R&B, rock, jazz and soul that had previously stoked his compositions.
"I never set out to be a 'blues guy', " he explains, "but the blues is very powerful and fuels what I do. The blues puts the 'realness' in it for me."