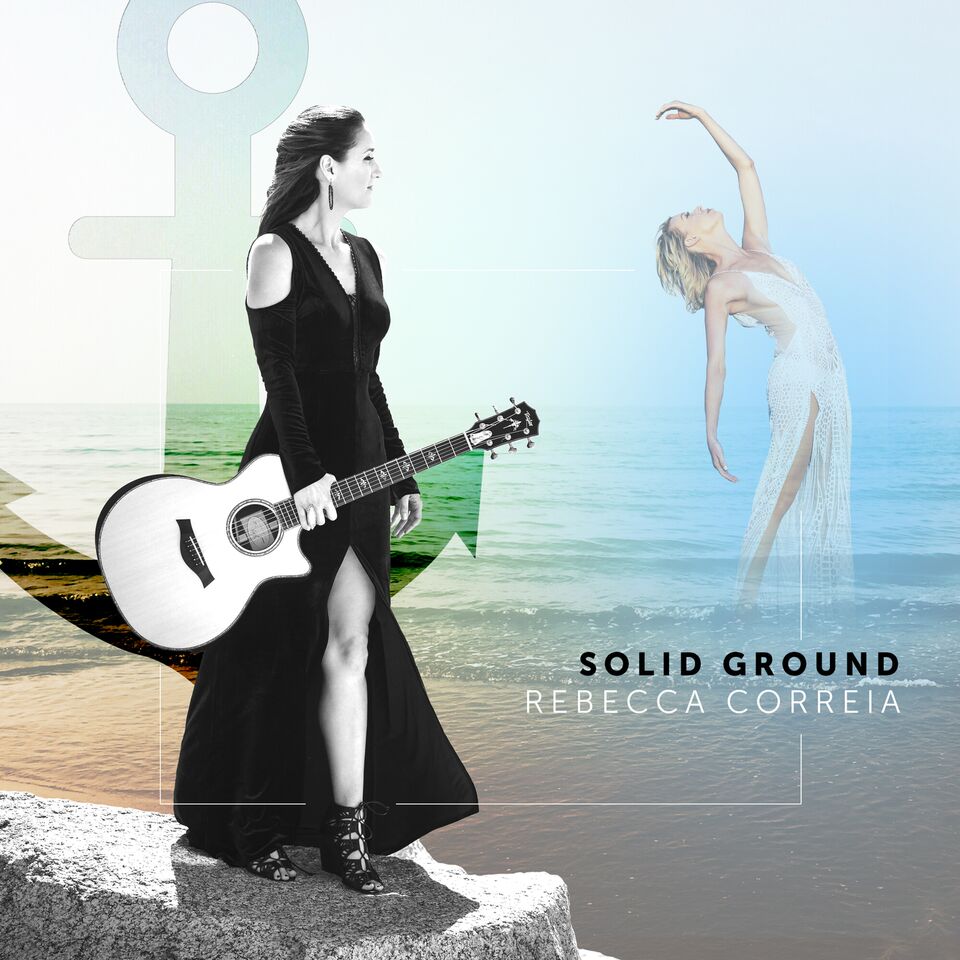 50% of every download will go to providing fully-functional prosthetic care through the Limbs For Life Foundation. To learn more or make an individual donation please go to:
The Story Behind Solid Ground
It was just your typical, lovely, late fall afternoon in Nashville. I returned back to the cabin after reconnecting with friends and exploring. I picked up my guitar with no particular intended mission in mind and I stumbled across a melody, which quickly turned into lyrics, which then formed into a song. It was one of those moments that songwriters dream of, when everything just seems to come flashing at you, as rapid fire inspiration. I didn't have to reach or pull… the words and music were just coming quickly, and naturally. After finishing the song, I messaged a close friend to let them know that I had just created a new song that I was really excited about. I went to sleep that night happy and satisfied.
The next morning, as the light was filling my room, I awoke to a very vivid dream. There was a sailboat and a woman dancing. Not just any sailboat, and certainly not just any woman. It was professional dancer Adrianne Haslet aboard the historical and legendary Tabor Boy schooner dancing to the story of my song. The image was so clear and detailed in my mind.
To explain further, my song "Solid Ground" is about overcoming obstacles and challenges in life. You're out to sea during this tumultuous storm and you somehow make it back to land safely, a different and stronger person than when the journey began.
So, there was Adrianne… clear as day… dancing on this sailboat.
You see, Adrianne is really someone special. She's a speaker, an advocate for Global Amputee Rights, Blade Runner, and a Survivor of the Boston Marathon Bombing. Her life was forever altered that day, in 2013, when she lost part of her left leg and gained a world of support for her strong spirit.
As an avid runner, I was streaming the race online when the bombs went off. I watched in horror and disbelief and my heart broke for the runners, the spectators, and the City of Boston, in my home state of Massachusetts. In the weeks that followed, and in true runner spirit, I watched as the heroes and stories rose up, like phoenixes from the ashes. They inspired a city, our country, and the world, with their resounding message #BOSTONSTRONG!
One of these rare birds was Adrianne Haslet. I watched as Anderson Cooper interviewed her at her hospital bed. She sat strong and proud and vowed that she would DANCE again! And she did. A year later, she literally danced across the finish line in Boston. I was, and still am, in awe of her spirit, courage, strength, and talent.
For me, it was the initial recognition that she and I had something major in common. We are both artists. Artists who live to share our talents with our audiences. I tried to imagine how I would react if I lost a limb. A limb that helped me express myself. A limb that helped me REACH others emotionally. It was an overwhelming realization, followed by resounding inspiration, because Adrianne had accomplished just that. She is living her dreams and continuing to express herself through dance, perhaps even more passionately than before. It was then that I began to follow Adrianne on social media and would gain motivation from her posts.
So, fast forward to Nashville in the Fall of 2016, when I was writing "Solid Ground." After overcoming my own personal challenge, I was reflecting back on how hard it was, and how happy I was to be on the other side of this hurdle. I was proud of myself for making it through, and for standing my ground against the tide of this challenge that I faced. So, when I awoke from this dream, it was clear that Adrianne was the perfect hero to portray this message. There is no one stronger. She is the living, breathing, dancing, inspiring image of adversity and proof that love wins EVERY SINGLE TIME.
So go forth, find your footing my friend. Your solid ground awaits. However far it may seem, I promise you can make it.

REBECCACORREIA.COM
---
ADRIANNEHASLET.COM
---
Enter KindOfBlueMusic.com